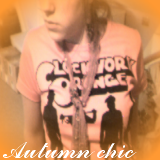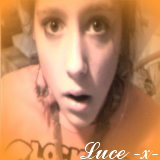 My results ... well ... I guess they were ok. I attained three official passes, as well as a few averages ... and of course, the odd-fails ...
A - Art
B - History
C - English Language
D - English Literature
D - Science
E - German language
E - Information Technology (computers)
F - Food Technology
F - Mathematics
D - Religious Education.
~*~*~*~
(A*-C) - Official passes
(D) - Average
(E) - Bad
(F) - Fail
(G) - Fail
(U) - Ungradable.
Lol, pretty shit really. I mean, I need FIVE fucking official passes to get into Sixth Form. Well it's not my fault I'm thick ... and an E for computers? What a load of bollocks. Infact, the whole subject was. Furthur-more, I had a shit teacher; Who was nicknamed "Bromcom Man." I worked so bloody hard in the coursework ...
And apparently, if you do very well on your Science-coursework, which I did, your grade gets lifted to the next grade up. Lol, that's bollocks too. I had two science-teachers; One was quality, the other loathed my guts: He always picked on me, Leanne and Natalie. Yes, we were blondes, but he was so ... nasty to us. And he always picked on poor old Luce for answers, just because I was shy and quiet during his lessons. Bastard. Like that time I had my nose pierced ... at the start of Year 10. He always kept saying 'Take the stud out please.' Once, he said 'If you do this experiment in front of the class, I won't ask you to take your stud out.' - BLACKMAIL!!! :-O pffft ... did I have a choice ... ?
I wasn't surprised at the English Literature grade. If you must know, Literature isn't exactly easy. Studying Of Mice and Men was difficult ... it's hard to study novels in such a way. Lol, I've picked English Lang/Lit for A-Level, and you need a strong grade to get in - a B or higher I reckon. So, I won't be able to do that ... Bugger! But my english-teacher said I have a flair in English. I did well in my coursework - I got a B+ for my Ghost-story; Cs for the essays. However, 20% only counted for the coursework, and to get a good grade, you needed to do well in the exam (which counts 80%)
I was happy with my Art grade though :) I worked and worked on the coursework: Got called a square plenty of times - but it was worth it. Oh - and my History grade too :) I remember coming into Year 10, entering the first History lesson. I was thinking, 'There is no way I'll do good in History.' I mean, at the time, my target grade was a C. I found History difficult actually, because ... I didn't understand. But then I learnt that it's more than answering the question. You need to use your own knowlegde :) And at the end I got a B!!! :P
Anyway, enough about that ...
Today I am happy. My Clockwork Orange t-shirt came through the post!!! It fits perfectly. £6.99, plus £1.50 P and P. Not bad I guess. And it goes lovely with brown or black. And I have plenty of black skirts. I don't like to wear jeans to be honest. I wore a pair last week; It looked dull and bruised outside, but it ended up being humid. Lol, it's better to wear skirts. Gypsy skirts will still be in fashion during Autumn and Winter, but I reckon they'll be too floaty. Heavish skirts, or ones with 70s patterns will be ideal; They go lovely with either dollie-shoes or boots.
I'm reading the latest Harry Potter novel at the moment. It's very ... different from the others; Probably because Harry is much older now, a young man. I don't find Daniel Radcliffe attractive to tell you the truth, neither Harry Potter himself. Though I loved Sirius Black :P who has been killed off :*( And I liked Oliver Wood, ex-captain of Gryffindor quidditch team, but he left ... :(
I've heard the book ends up being really sad :(
Work's alright ... apart from the odd-mistake ...
Mistake one:
On wednesday, I thought I had to be in work at 10.30am. At quarter to nine, I had come out of the shower, went into my room: Got dressed, put on my makeup ... rocking out to The Who's 'Won't Get Fooled Again' - when the phone rang. It was Mary from work ... who said I had to be in at 9am!!! :-O I felt sooOOOOooo embarassed!!! Gaaahhh ... Oh - and then my NAN - yes - my NAN went on the phone and told me in a kind manner to get my arse in gear!!! I apologised to Mary, she said it was ok. After all, we all make mistakes. And this is my first job :\
Mistake two:
While working on Wednesday, Mary had a quiet word with me. She said that on Saturday, a man had come in and bought some clothes for his wife. However, only one item was paid and he ended up walking out of the shop. He came in on Tuesday and told Mary and others what had happened. My sercurity-number was on the bottom of the receat., showing I had served him!!! I felt so guilty ... again, I apologised ... heh, it was so busy on Saturday. I was the only one serving for two hours in the afternoon, while Mary and Heidi were doing something else. I had to serve six or more people all in one go all by myself: No wonder I'd forgotten about the man's clothes ...
... well, hopefully this Saturday I will have my mind on things. I mean, what with Heidi and Maureen working - well - I'd better act carefully. Heh, it's going to be so boring though ... Lol, I won't have no one to talk to. Heidi's Pig-ignorant ... and Maureen ... well, she doesn't like me. She chats to Heidi, infact sometimes, the two leave me out while they have a laugh. :( Great. And now I'm only going to be working Saturdays, things will be so dull ....................................
Today I am wearing ....
- Clockwork Orange skinny-fit t-shirt
- Chocolate skirt
- Chocolate suede boots
- Orange scarf
- Gypsy butterfly earrings